Call your home office for specific information on:
Office hours
Directions
Access to the Groups app
Accepted insurance plans
Life goal assistance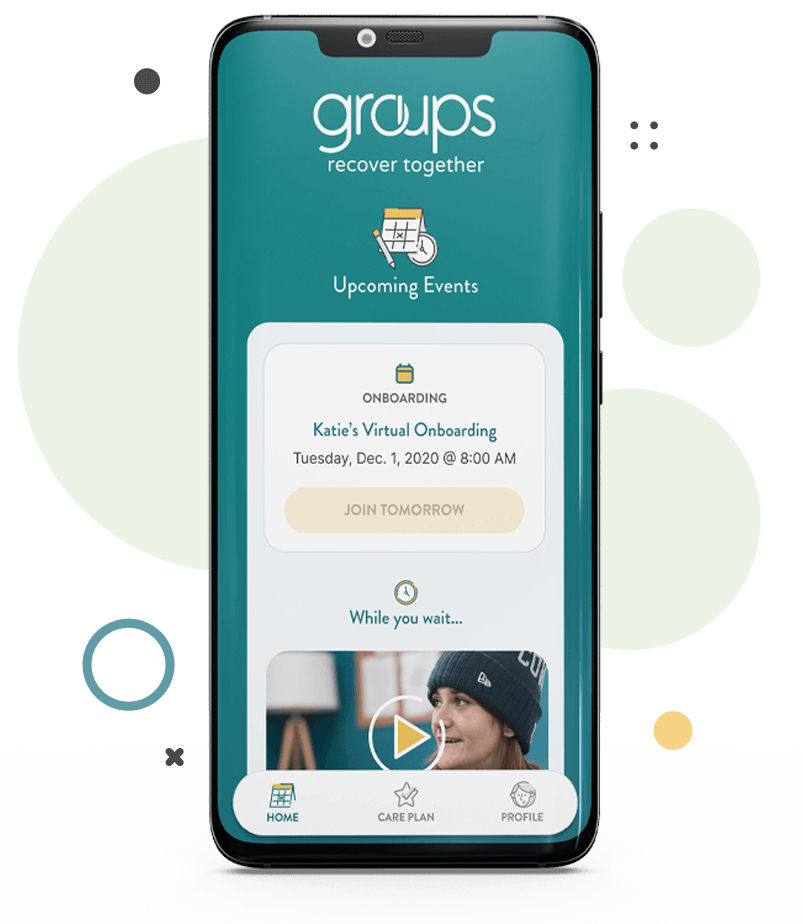 The Groups mobile app.
Now available for members.
Connect with your group, your care team, and your recovery support tools.
Join group meetings from your phone
Build and track your treatment plan
Get tools and tips to help you stay clean
Connect with your counselor and care team
Looking for more tools and guides?